Summer Rates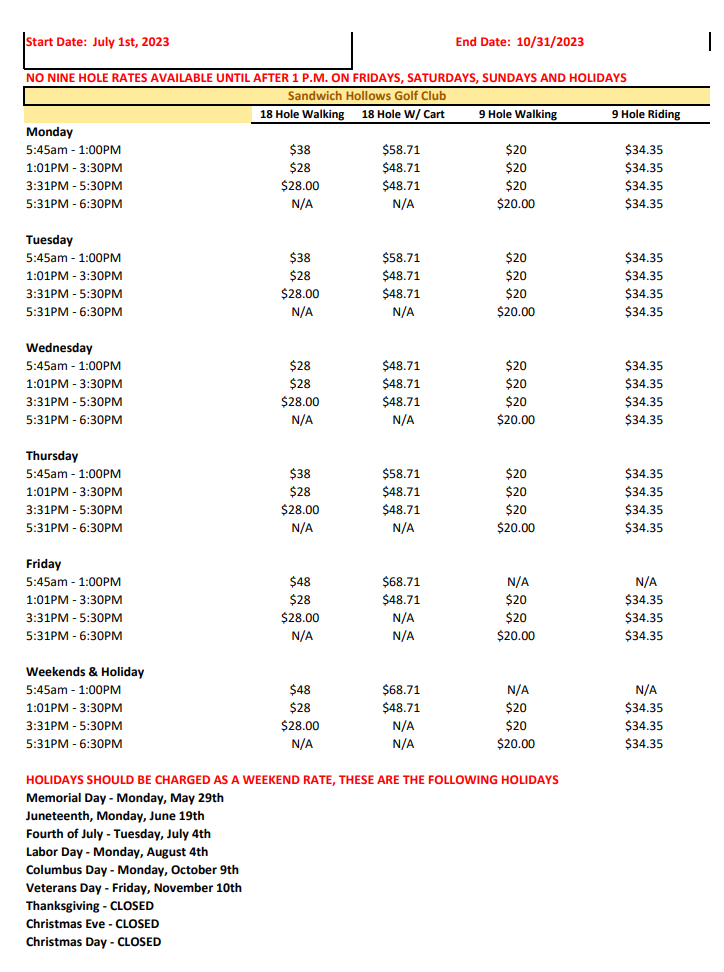 Winter Rates
18 Holes (Cart Included)
Monday, Tuesday, Wednesday, Thursday (All Day) – $48.71 with Cart
Friday, Saturday, Sunday and Holidays (Before 1 p.m.) – $58.71 with Cart
Friday, Saturday, Sunday and Holidays (After 1 p.m.) – $48.71 with Cart
9 Holes
7 Days a Week
$20 Walking
$34.35 Riding
Booking Your Tee Time
Please Call (508) 888-3384
The public may reserve tee times up to 3 weeks in advance.
If you are planning a vacation, or your group is interested in playing Sandwich Hollows, please call our Golf Operations Manager, Juliet Swift, at (508) 888-3384. She will be happy to take care of all your pre-paid golfing needs up to one year in advance.